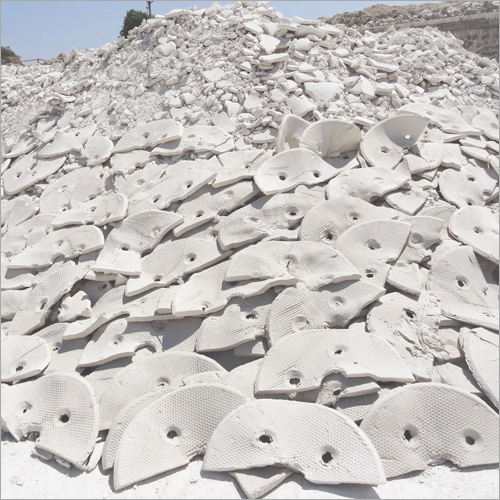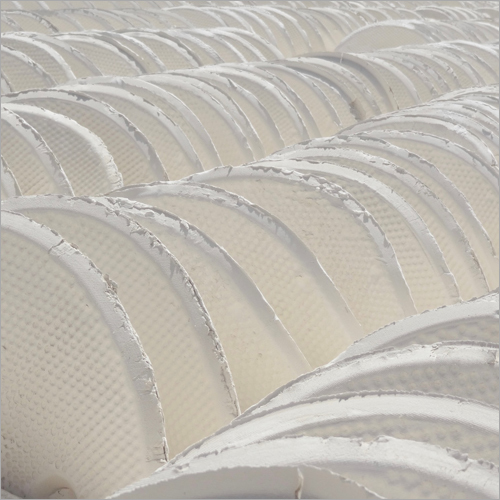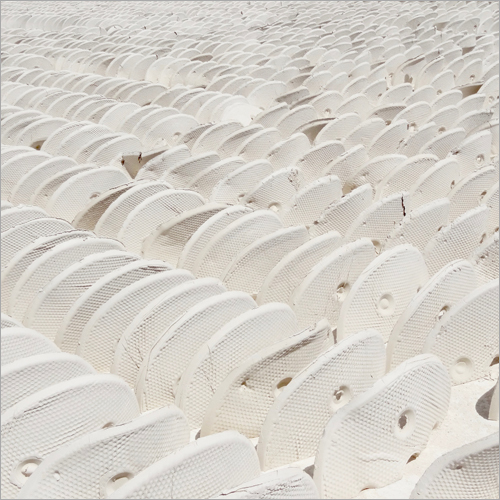 Trade Information
As Per requirement. Per Month

As per requirement Months
Product Description
Kaolin, well-known as the china clay, is the natural clay made by chemical weathering of aluminium silicate minerals like felspars via a multifaceted series of events. It is comparatively pure clay mainly consisting of kaolinite (Al2Si2O5(OH)4), related to other clay minerals. This product is commercially valued for its whiteness as well as fine particle size that distinguishes it from other clays, such as fireclay and ball clay. Other physical features that effect commercial utility include glossiness, abrasiveness, luster, and viscosity. It often comprehends small quantities of scums in the form of hydrous oxides, rock remains and colloidal materials. The major usage of crude china clay is in Cement Industry as well as of processed china clay is in Ceramic Industry. The clay deposits in our country and is often soft and easily extracted with no need of blasting.

Application of China Clay

It is normally used in ceramics due to its white burning as well as high fusion temperature, which makes it appropriate in the manufacture of white-ware, refractories and porcelain.
It is usually merged with silica as well as feldspar in equivalent amount and ball clay in smaller quantity to make White-ware. These mechanisms render it with shrinkage as well as plasticity properties provided in the firing as well as formation of the ware.
About 40% of China clay made is employed in coating as well as filling of paper.
In filling, China clay is blended with cellulose fiber to render it the printability, color, opacity, body to the paper sheet.
In coating, these are also coated with glue on the surface of the paper to render gloss, color, opacity, and printability.
Very pure as well as fine grains of kaolin are employed to fill rubber to aid render their resistance to mechanical and abrasion strength.
In painting, it is employed as the flattening as well as extender agent.
It also serves as a significant component in making organic plastics, ink, cosmetics, and other products that need the chemical inertness, whiteness, fine grains, and absorption attributes.
CHINA CLAY

Grade Name

MA-1

MB-1

MB-2

MC-1

Physical Properties

Name of Test

Results

Shrinkage %

5.83

5.52

6.01

3.47

Loss on Ingtion %

13.54

11.97

12.58

8.64

Dry M.O.R kg/cm2

LEMINATION

LEMINATION

LEMINATION

22.6

Fired M.O.R kg/cm2

87.4

82.6

65.2

141.5

Water Adsorption %

18.45

18.49

15.83

13.34

Water of Plasticity %

34.2

31.4

31.8

27.6

T.D.S

316

340

860

524

Residue 300# %

0.26

0.94

1.75

1.12

Whiteness

89.8

86.7

85.2

80

L*

94.12

91.93

90.5

87.35

a*

0.69

0.86

0.93

1.59

b*

4.05

5.75

10.47

8.82

Temperature C

1210/1215

1210/1215

1210/1215

1210/1215

Cycle Min.

60

60

60

60

Chemical Properties

Compound

Results %

SiO2%

48.01

54.05

50.71

63.25

Al2O3%

35.88

33.42

32.49

23.49

Fe2O3%

0.41

0.46

0.65

0.77

TiO2%

0.79

1.14

1.97

1.35

CaO%

0.26

0.32

0.31

0.21

MgO%

0.51

0.45

0.38

0.62

K2O%

0.09

0.14

0.37

0.37

Na2O%

0.22

0.21

0.34

0.38

Loss On ingtion %

13.45

11.65

12.38

8.95
Get in touch with us